Our Vision
The vision of SeaQuest-Infotel is twofold:
Facilitate the democratization of access to information.
To be a leader in Africa in the transfer of IT by contributing to the growth and success of its clients.
As our customer directory points out, our business activities are oriented towards West Africa. An extension of the market is underway in Central Africa, with a branch in Cameroon offering considerable potential.
To satisfy our export program, we do business with a network of suppliers spread across Canada, the United States and South Africa. This diversity of sources of supply allows us to have a competitive price list, fulfilling the needs of all our national and international customers.
Our activities are based on memoranda of understanding. We have five types of partnerships: the local representative, the technical partners, the business partners, the research partners and the financial partners.
financiers.
Our Mission
Our mission is to support the companies that use our services by offering them integrated solutions that meet their needs in both IT and telecommunication. In this context, we are relying on a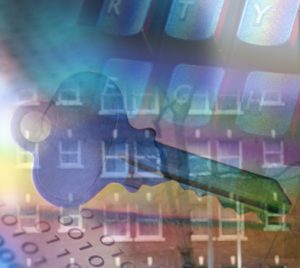 highly flexible and efficient service delivery model that focuses on partnering with local operators.
Support our customers in their computerization projects through a comprehensive, scalable and integrated product and service offering.
Ensure a personal and permanent contact with our customers
Ensure superior quality of interventions at a very competitive cost
Always be on the cutting edge of technology
Continually strengthen our commitment to technology transfer between Canada and Africa by fostering a culture of partnership and entrepreneurship. In this approach, our African partners are involved in developing solutions that meet their needs.
to carry out its mission seaquest-infotel relies on financial partners such as Groupe Investissement Affaires Afrique.
Our Activites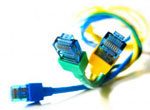 SeaQuest-Infotel is an integrator of telecommunications solutions. We provide turnkey delivery of comprehensive, integrated business management solutions that maintain a high level of communication with branch offices or customers.
SeaQuest-Infotel is an integrated management software publisher in the field of public finance, banking and maritime.
SeaQuest-Infotel is a distributor of a wide range of products of great renown and officially represents manufacturers established in the sub region:
IT equipment (Compaq, Hewlett Packard, Dell, Liebert and APC);
Telecommunications equipment (CISCO, Newbridge, 3com, Juniper) and markets computer networks involving video, sound, image and data.
SeaQuest-Infotel is an installer of conventional computer networks (3Com and Mikrotik) and telecommunications networks (fiber optic) or wireless (wireless).
The company offers a complete and integrated range of IT and telecommunications solutions to meet the increasingly demanding requirements of the African and international markets.